This course is now CLOSED for Free enrollment. You can enjoy it with your True Colors Subscription.
This is a FREE online art course focusing on...you guessed it - COLOR! (Originally opened on April 6th, 2018) you will have all access to Color My Life 2018, a complete two week introduction to color, paint and play.

I want you to help me celebrate the opening of the all new Experience True Colors (formerly Color Crush Creative!) Watching this creative community come alive has been nothing short of a pure dream come true. Hopefully by now you know that I love to teach and encourage and inspire artists to live out their creative dreams. After we celebrate though the FREE ecourse, Color My Life, you'll be invited to join our fantastic program to keep your dreams alive and inspired. I'm so excited I can hardly wait!
There's no obligation, just a whole lot of fun with a vibrant art community. What are you waiting for, your life deserves color!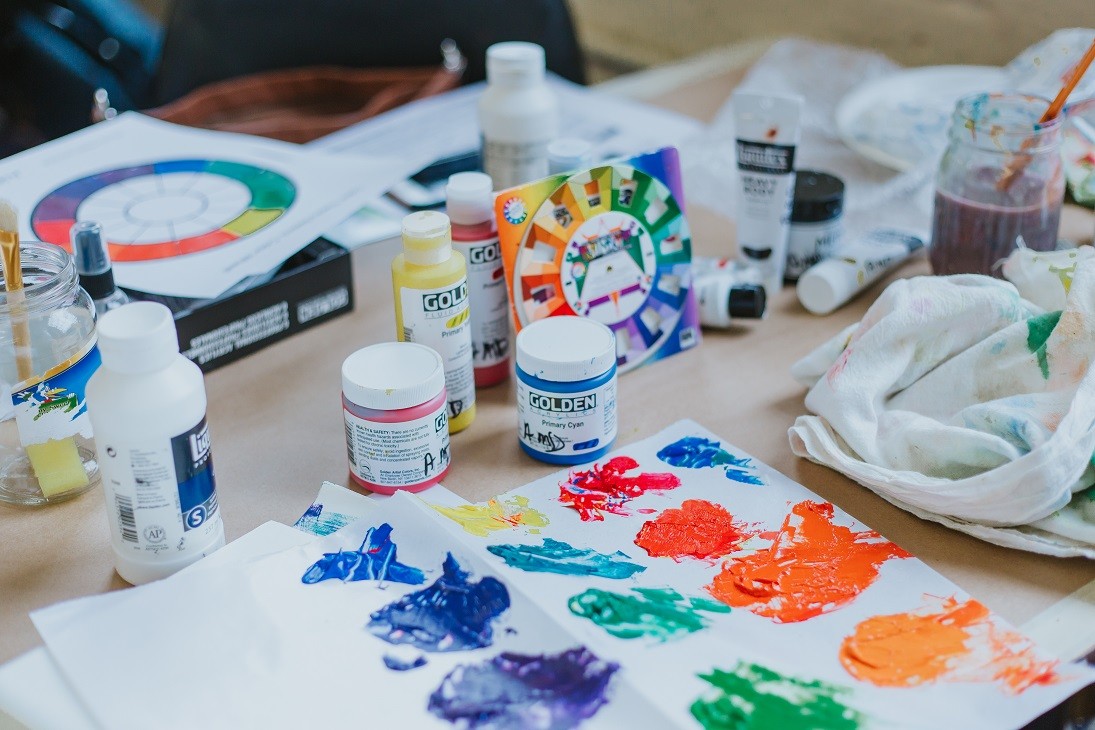 More Details about Color My Life 2018
All the course material is already loaded and ready for you to view at your own pace. You will have online access to over 4.5 hours of lessons and high quality videos right from my studio. The intention of the project is to introduce you to new ideas and techniques in painting while exploring color. We will make "Color Studies" using materials that you already have or want to learn more about. A color study means that you do not have to make a complete painting, but rather enjoy the process by creating a quick project that might take between 15- 30 minutes.

Every section is grouped into a theme and colors to learn about. You can choose one or all of the projects to try or invent a new project of your own to share. Your project does not have to be the same as the instruction video, just follow along with the colors of the day.You will have access to my Pinterest board along with examples of what other artists have accomplished in the same genre to help spark new ideas.

Questions have been enabled on each lesson and you can ask me anything relevant to art making and color. I'll also be hanging around the Facebook Group True Colors - Community Group where you can ask questions and share your artwork.

And if you are joining me on Instagram you can use the hashtag #colormylife2018 to be found for this course. I will be reposting participants artwork on the @experiencetruecolors Instagram feed as well as the Color Crush Creative Facebook page. Hope you follow along and support your fellow artists! Let go, have fun and make more art!

Don't forget to follow me @kelleewynnestudios

This course is not open for enrollment.
Your Instructor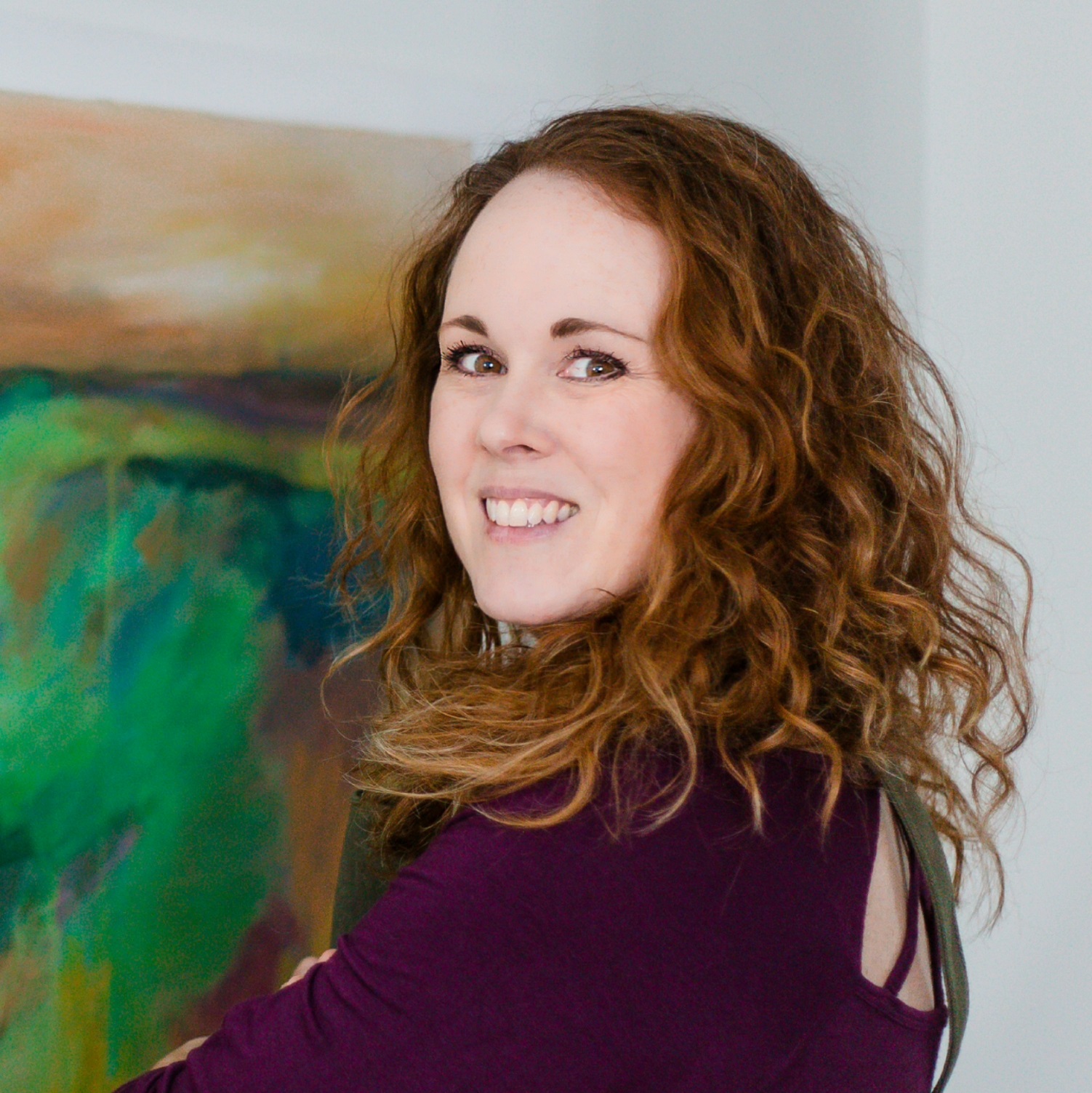 My childhood was all about running through sculpture gardens and playing in the neighbor's art studios....what was this wonderland? It's undeniable that my upbringing, while somewhat unusual, left me with a strong impression that we can live the life of our dreams through art. That there is magic inherent in living a creative life. My true purpose is to bring that magic back and share it with those who are longing to realize their creative purpose.
While I have had a lot of opportunities to exhibit with local and national galleries, working with emerging artists was what led me to finally fulfill my vision of an art education program. 2017 brought the birth of Color Crush Creative, a thriving, internationally followed online community of color loving artists. It is through this program that I have been able to connect with the hearts and souls of artists around the world, discovering that teaching my love of color and paint is my true calling.
Course Curriculum
Welcome
Available in days
days after you enroll
Day 1 - Color Harmony
Available in days
days after you enroll
Day 2 - Yellow
Available in days
days after you enroll
Frequently Asked Questions
When does the course start and finish?
The Relaunch starts December 24th, 2018 and the last day to sign up is January 15th, 2019. You will have until January 31st, 2019 to enjoy the course for free. All lessons will be immediately available to enjoy and watch at your own pace until the end of January.
How long do I have access to the course?
You have until January 31st, 2019 to view the lessons and rewatch as many times as you would like. After that it will only be available through the True Colors Art Program™ Subscription.
How much experience do I need with painting?
None, or years, it doesn't matter. This FREE course is designed so that everyone has something to learn. No experience with art is necessary to enjoy this course. And if you've been painting a long time, there is always something new to learn and experience through a vibrant creative community.
What supplies will I need?
This course is designed so that you can use what you have. I will be playing with acrylic paint, mixed media and watercolor. It is very helpful to at least have three primary colors of paint - red, yellow and blue, plus white and a paint brush and some watercolor paper. A supply video and complete list of what your instructor will be using will be provided once you enroll. But you are not obligated to buy additional art supplies.
How will the course be delivered?
All material will be delivered on a user friendly platform with easy to follow sections that allows you to mark when you've completed a lesson. You can use any device easily - home computer, tablet or smartphone.
This course is not open for enrollment.